Is your business testing your resolve and patience? Don't give up. Challenges are part of running your own company. For inspiration, here are four entrepreneurs who experienced failure but stayed strong and brought their companies to unimaginable success.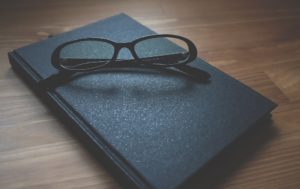 1. Harland Sanders
He founded Kentucky Fried Chicken, now famously known as KFC. Can you imagine that Col. Sanders once considered giving up the fast food chain? The first KFC was built by a roadside, which did not pull enough people because a larger road was built nearby. This is the reason why the first restaurant failed.
Col. Sanders persevered by cooking his chicken in different restaurants. Eventually, somebody offered to buy his recipe for $15,000,000. The deal included putting his image on the brand and sticking to his original recipe.
2. Frederick W. Smith
He founded FedEx with $4,000,000 U.S. Three years into operation the company was hit hard by rising costs of fuel which cost him a million per month. He solved this problem the only way he can, gamble wisely in Vegas. He put in $5,000 and won $32,000. It was enough to keep the business running for a few days and gave him the time to raise $11,000,000 in capital.
3. Evan Williams
He founded the blog platform Blogger in 1999. It is a platform intended to help new bloggers. At the start, the business did well. However, the company experienced one of the worst crashes in the IT industry which forced Williams to let go of all of his employees since he could not meet payroll. Through dedication, Williams kept the company running and in 2003, Google took notice and bought the company.
4. Phil Libin
He founded Evernote. After the stock market had crashed, Libin thought he did not have any other options left. He was ready to accept failure when someone called him about his application. After they had talked, Libin secured a half-a-million dollar investment from that caller. The Swedish caller saved Libin and the company from going belly-up.
Learning from failure and accepting defeat helps a person grow. However, it can also push them further and cause him to really dig deep until he finds the source of his strength. These inspiring stories should remind entrepreneurs that there is no such thing as giving up.