Jeff Bezos, the founder of Amazon, once said, "Your brand is what other people say about you when you're not in the room." Author Jarod Kintz amplified it by saying, "Your personal brand should be like water: not only clear but transparent to the public. People thirst for that, and they will drink you up."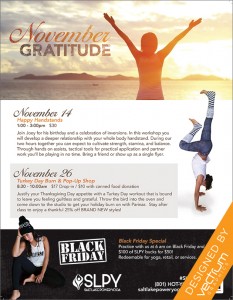 You might ask, "If I fail on branding, would my business fail, too?"
Successful companies such as Google, Coca-Cola, Amazon, and Apple wouldn't become household names if not for their consistent branding. Imagine if Google didn't stick to simplicity and their colors, or if Coca-Cola didn't nail their logo. Do you think they would be as memorable as they are today? Fail on branding and your product growth may be stale.
How Branding Affects Consumer Purchase Behavior
Marketing guru Edward Dearborn wrote in his best-selling book, "Power Branding Secrets," the five key stages of successful branding: Paying Attention, Evaluation, Purchasing, Enjoying, and Advocating.
Dearborn eloquently explained how the five stages resonate consumers' behavior towards embracing a particular brand, usually known as the "customer decision journey." Here's how the stage flows:
(1) Attention. Your brand should be able to get the attention of your prospects. A barrage of brand swarms in the industry. And to be able to stand out should be your first step, nothing else.
(2) Evaluation and (3) Purchasing. Your prospects usually evaluate if their peers also purchase the same thing. If they did, there's an increased possibility that they will also buy your brand.
(4) Enjoying and (5) Advocating. Your consumers should be able to forge a connection with your brand. Otherwise, they won't advocate it for their families or peers. If they found your brand useful, effective, or entertaining, you're on your way towards success. But remember, you have to reinvent your branding from time to time.
Some Factors to Boost Branding
While the scope of branding is vast, and there are various ideas to consider, here are some not-so-known elements that can help boost your branding campaign:
Logo – It's funny to think that some companies still misunderstand the power of a logo. Logos should be tailored to suit your business. From the font to color, your logo should speak of your expertise and who are you as an entrepreneur.
Business Cards, Envelopes, Stickers, etc. – You can make your prospects remember you by handing over powerful business cards, showcasing your services with custom tent cards, or using business envelope when mailing letters. Make sure that your custom prints stand out and are worth keeping. Stickers and other printable items can be helpful, too.
Branding matters. At Vectrum Graphics, we can help you craft powerful business cards, envelopes, stickers, and logo design.