Ever wonder why business cards are still usable despite the onset of social media, LinkedIn, etc.? Business cards serve a significant role; a purpose. Josh Spiro of Inc. wrote, "Since no single alternative has gained enough momentum to replace them (business cards), you should still keep a supply in your wallet and make sure they look good."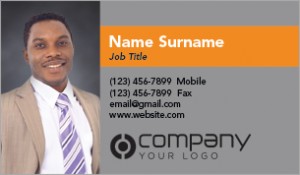 Design the Right Business Card for your Brand
The idea of giving a business card is not the problem, but it's the kind of business card you hand over. Is it a unique business card, well-designed, clear, and engaging?
Sean Kinney of Digital Fresh said that being memorable and shareable are the most significant qualities of his business cards, making them more efficient. Remember that your goal is to fuel the recipients to take action. Action will only happen if your card is memorable and shareable. Here's what you need to consider.
Keep it simple – Yes, simplicity is beauty. Too much clutter makes the card unprofessional and uninteresting.
Consider business cards as a marketing tool – Treat your business card not just as an information carrier, but also a marketing tool. Let the card speak for yourself, your company, or your brand. Use appropriate images. If your product is coffee, don't put an apple.
Pay attention to its overall design – A well-designed business card should be captivating. Focus on the layout, color combination, and the substance. Allow enough spaces between the lines. And choose the font style wisely. Fancy fonts don't cut it. Make sure fonts are clear and readable.
Be careful with the information you provide – Be sure the information on your business card is appropriate. Don't include unnecessary information or things people wouldn't care about.
Be original or unique – Originality entails creativity. Represent your personality. Studies show that people who received an out-of-the-box type of business card are likely to share the card or call the card owner over standard white, run-of-the-mill cards.
Vectrum Graphics specializes in designing powerful, unique business cards. Choose from a wide array of corporate templates, pre-made designs, or create your own custom business card.