It feels great knowing that you've contributed to someone else's happiness and success. Your hard work in business, meticulous planning, sacrifices, and persistence. Growing by helping others is as rewarding as it gets.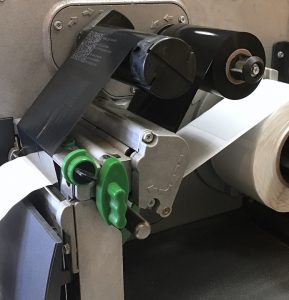 At Vectrum Graphics, we feel blissful every time a client calls in for a reorder. We love hearing how they are growing. They often tell stories on how people reacted from their professional business cards, custom posters, logo or other printed ads. And that's totally awesome. Here are some printed products that have helped our clients improved their networks, driving continuous success.
1. Mind and Body (Fitness Specialists) – Business Card
Justin Taylor, "Mr. Sports Psychology" contacted us to design an engaging business card to promote his services. We did a lot of brainstorming and research to land a perfect concept for his expertise, his brand. Glad we did it. The red-black combination and the M+B logo are such a perfect branding for him.
2. Security National Mortgage Company (SMNC) – Poster
We're proud of doing this work for SMNC. I love the idea of using an image portraying Superman-esque, "It's about time you show your clients who's the real hero." That's the man. White, black, blue, and purple are colors that perfectly fit the bill, complementing the taste of their target audience.
3. McGee's Auto Repair Car Show (No Limit Custom) – Poster
What we did here was something fantastic (don't want to brag, actually). This poster proved the profound impact of the gold-black duo, revealing a little bit spunky and vintage feel.
Keep Boosting Your Network
As warmer days approach, it's time for you to switch into outdoors-advertising mode again and get more networking done. Meet new people, invite them to lunch or a meeting and keep them coming back. Support your networking with having ready custom business cards, professional banners, unique posters and more.