You're not alone if you're dreaming to spur your business this new year. Each year, almost all entrepreneurs devise new marketing plans, develop or innovate a different product, expand their scope, and aim to grow. There are a variety of tactics to stand out in any industry; yours included.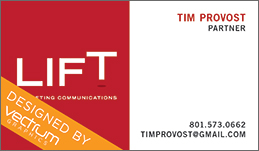 1. A Perfect Logo Design
What makes you remember a certain company? Is it their ads? Not usually. The ads might catch your attention, but their logo is what sticks. You can likely recall the logos of Google, Facebook, and EBay. These brands are standouts not just because of their services, but their logo.
Your business logo represents not just your brand, but yourself, too. It reveals your personality, character, and preferences. It is something that embodies your company culture. Custom logos make people remember who you are or what you do.
2. Powerful Business Cards
Business cards will never die. Sure, there are alternatives such as social media links, but how will people remember your link without a business card to look at? You can also vouch for the oddball cheese grater business cards or something equally random. But, the significantly higher cost over traditional business cards rarely brings a return. Classic business cards serve a purpose. Effectiveness.
3. Stand Out with Stickers
Custom stickers are a no-brainer. Especially if you can build up a brand that customers embrace and will sport your sticker for you. Few things are better than free advertising that comes from a satisfied customer sporting your company's sticker on their car.
Cars aren't the only place that some cool stickers for your company can drive extra exposure.
mobile phones
notebooks
tablets
laptops
appliances
Building brand awareness is key to your success. Start the new year off right with extra exposure for your company.