The door hangers that Vectrum Graphics offers are made from card boards or plastics, which usually come in rectangular shapes. They are characterized by the common door knob-shaped cutout patterns so they can be easily hung at the door. The most common of these are the ones you see on the doors of hotel rooms used by hotels, motels and all other types of lodging and accommodations. These products usually contain information about the properties, amenities, and the establishments' contact numbers.
Depending on the client, these hangers may have information about what the client wants to show. Messages are short and concise and usually come with the name of the company and their contact numbers.
How are Vectrum Graphics Door Hangers Unique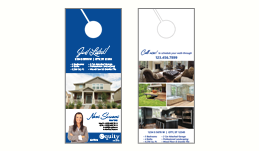 As stated, lodging and accommodation properties rely on door hangers. But the good thing is that you actually get to design your own Door Hanger. This makes it easy for you to come out with the actual design that you want. All you will have to do is to sign up in their website and you will have all the options at your fingertips.
Collectors cards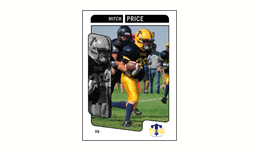 Other unique products are collectible cards, which also goes by the names trading cards and collectors cards. These are cards that are made out of thick paper boards or sometimes paper, Collectible cards have a come a long way as just a simple baseball card from the time of Babe Ruth.
A collectible card usually has the image of a person like a sports personality or everybody's favorite superhero. It usually comes with a short caption of the figure in it. In today's world, some of these cards contain autographs of the person in it, an image of one of his prized possessions like a trophy and a lot more.
These are usually associated with sports figures, in particular baseball athletes. More often than not, cards with sports figures are classified differently from other trading cards with other images. Some of these other card are designed with cartoon and comic book figures.
Now, you may be thinking that these products do not look so unique at all. Maybe you are right. However, there is a big difference that you ought to now. And the big difference is that you yourself get to design your own door hanger and collectors card. It is such a cool thing that you can get to do this because this means that you will get your own uniquely designed product that you yourself made.
If you go to the site's products page, you will be presented with different templates you need for back and front pages. Pick which ones you like. Go for it.
But before you do anything, you will have to sign up and sign in. Meaning, you need to have an account first. No worries. It's very easy. All you need to do is click the sign in link and off you go. Simple as that.