One of the forgotten tools of marketing is the door hanger. The truth is that it is a timeless, cost efficient marketing method. With fall just around the corner, it would be nice to have custom door hangers printed in this theme.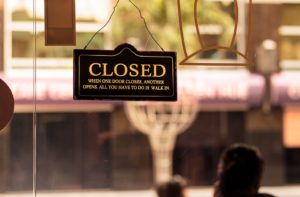 If you are looking for an inexpensive marketing tool, Vectrum Graphics offers affordable door hangers to promote your product or service.
Door hangers can help your business gain more exposure if you follow these simple tips:
Know your target. You need to do some research on the people your door hanger ads are directed to. If you are selling lawnmowers, for example, you should only distribute hangers in areas with houses and not condo units or high-rise apartments.
Keep text concise and designs simple. Once people see door hangers, they do not exactly plan on reading it. So it is important to use catchy lines and attention-getting designs. The use of bright colors helps in a big way. The important thing is to grab their attention for a split second and you will have an opening for a conversion. Vectrum Graphics excels in designing attention-grabbing graphics. Anything that catches your audience's attention increases your chances of getting positive feedback and results.
It is important to record which areas you distributed your fall-designed door hangers. This way, you will know which areas produce positive results. You can also use GSP or online tracking systems. Now that you know where your door hangers are a hit, you now can study your market further.